It's freezing outside but I'm all cozy and warm in the library. I'm trying to power through and finish my final paper. But it's not due for a week. And I can't seem to forget that. So I'm procrastinating, getting together Hanukah presents and trying to figure out what I will need over winter break.
Wearing: line cashmere sweater, zara shirt, blank studded jeans, chanel flats, DIY necklace
This sweater is my favorite for the library. It's long enough that I can wrap the ends around me like a blanket. It's also the ideal plane sweater.
You can't really see it in the pictures, so I took a close up of my necklace, which is actually just the anklets from yesterday! I hooked them together to make them longer, I'm not a big jewelry wearer but I really like this mixed chain look that everyone is wearing.
I just got the Anthropologie December catalog in the mail. So many gorgeous pictures! I'm especially in love with these oxfords.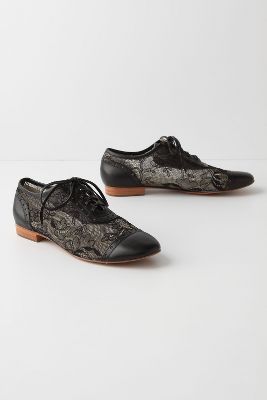 I tried to photograph the pages which really inspired me, even my outfit today is a blend of neutrals!
I love the sentiment (and the typeface!) of the words on the last picture, "the perfect quite of the season." My holiday season is definitely not quiet. It's filled with family and food and lots of shouting. Sometimes I wish my holidays were quiet and a chance for me to be by myself. But my family is the most important thing in the world to me and I wouldn't trade our traditions for anything.